Pressure washing Fort Collins CO
Colorado's Top rated
Pressure Washing
Get the best pressure washing in Fort Collins
Although pressure washing and house washing is an obligation that most people know they have to do, most either do not know how or are aware that this is a difficult and demanding task. Of course, we all want to have a completely clean house, but this will require much more than just a hose, soap, and some elbow grease. That's why our Pressure Washing Fort Collins team of experts offers a professional service that will restore your home to its former glory. Our industry-standard pressure washing equipment forces water out of our special nozzle that blows away mold, dirt, algae, and moss without causing any damages to your home. When it comes to house washing, if the pressure is too high, damage can occur to your house, so we use a special soft washing method.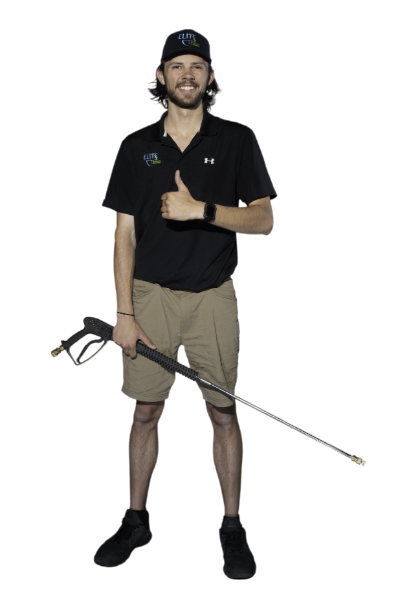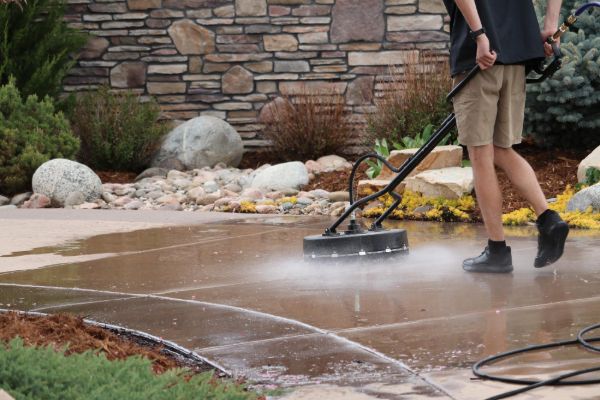 Increase your homes curb appeal with our Fort Collins pressure washing
Certainly, your house is the most valuable thing you have right after your family. Therefore, do not allow the time you spend with friends and family in your house to be uncomfortable and embarrassing because you don't properly wash it regularly. Scientists have proven that people get a first impression in just a few seconds, and you will agree, other people will get an impression of you as soon as they see your home. Our Pressure Washing Fort Collins service offers you the best customer experience and quality of work in this industry which will instantly boost up your home's curb appeal. In this way, you will not only increase the value of your house on the market, but you will enable your family and yourself a more pleasant stay in your home.
Our Fort Collins Pressure Washing Services Will Keep Your Home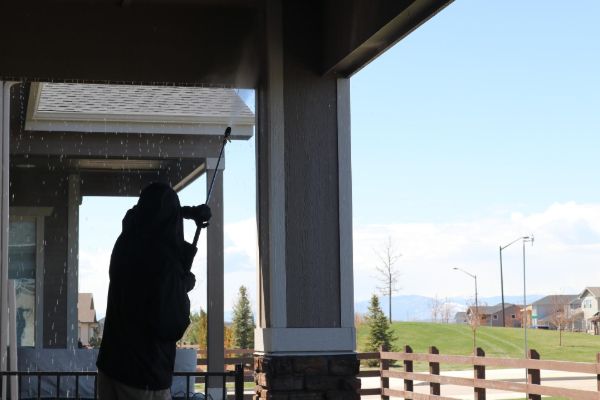 Benefits of our specialized Fort Collins house washing
Our Pressure Washing in Fort Collins CO uses soft washing to get the job done with very little pressure and zero damage. We use a specialized soft washing method which has identical basic gear as a pressure washing method, but its not the same process. Instead of a nozzle, that blasts water into one aimed spot little bits at a time, we will use a pressure reducing accessory so we moderate pressure over the area to avoid structural damage to your home. Because there is very little pressure used in this soft washing method, we also use powerful cleaning detergents that are eco friendly and penetrate the surfaces algae, dirt, and grime. Once we finish with the final rinse, your house will not only be cleaned of all these pests, but it will also be brightened up looking brand new!
Why choose our Fort Collins pressure washing
When it comes to pressure washing, always choose experienced services. For your money, you are not buying only professional service but also trust. It is exactly what our Fort Collins Pressure Washing service offers. We are a team composed of experts who follow the highest industry standards. Each of our employees is specially trained in pressure washing to ensure that the quality of our services exceeds your expectations. You have probably already seen in our city what the houses we washed look like, and if you didn't, check out our reviews to see why our customers love our work. If you have any questions, do not hesitate, feel free to call us!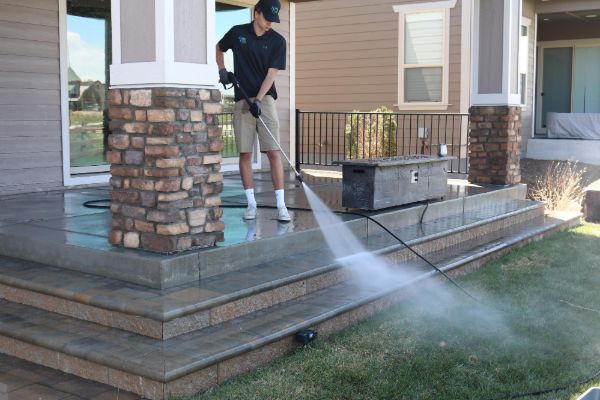 Increase Your Curb Appeal Instantly
Ready To Rejuvenate Your Home?
Our Core Exterior Cleaning Services