Window Washing In Johnstown CO
That will leave your home renewed and sparkling clean
Get The Best
Window Washing In Johnstown CO
If you are like most homeowners, you probably don't clean your windows regularly or properly. That is because stain-free, streak-free, professional-quality window washing is usually difficult, dangerous, and time-consuming to do. Using Windex, ammonia, or vinegar with newspaper or paper towels are the most common window washing tricks, but unfortunately with this, you will not achieve amazing results. When the sun is shining, it is understandable that you want enough light to enter your house while your windows are sparkling clean and free of smudges at the same time. But if your windows are dirty, you won't have as much light inside your house as it should be. That's why our Window Washing In Johnstown CO uses the latest water purification technology to make your windows streak-free and spot-free. Our carbon fiber poles allow our technicians to reach even the toughest windows. Windows are not so cheap to replace, and we deeply believe that you do not want to buy new ones anytime soon. So how can you be sure that your windows will stand the test of time? By hiring our professional window washing service, of course! If you need a total exterior home solution we would love to help you with any service you may need. We offer window cleaning, gutter cleaning, pressure washing, commercial cleaning and more.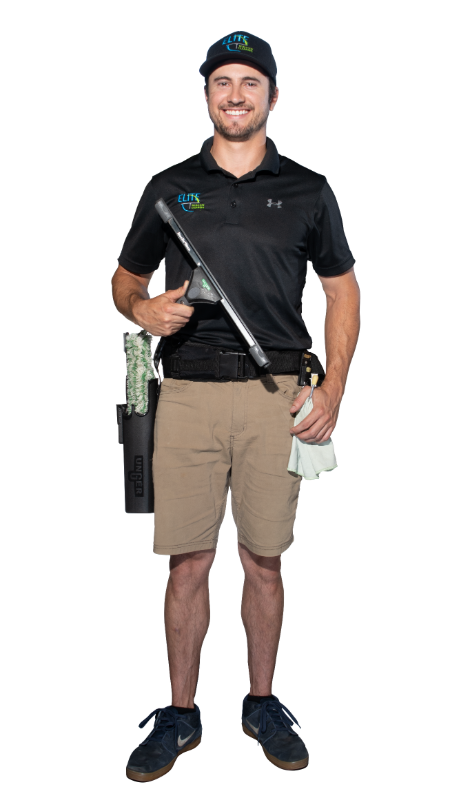 Choose Which Package Is Right For You
We have options for your specific needs and budget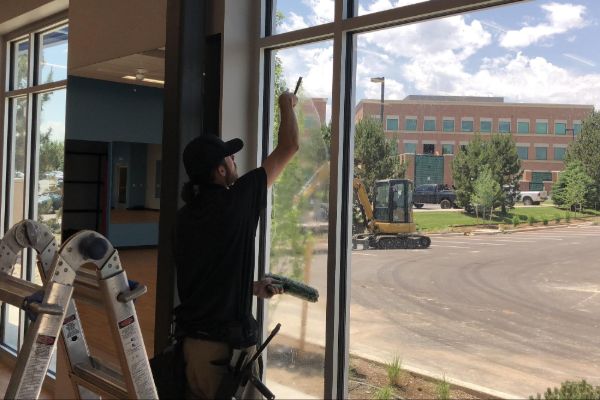 Our
Window Washing In Johnstown CO

Will Brighten Up Your Home Instantly
Professional window washing services will improve the look of your property. With sophisticated cleaning techniques and proven successful equipment, we offer the most advanced window washing service, which will make your windows shine and sparkle for maximum curb appeal and visibility. For homeowners who want to sell their homes quickly, or for those who just want to enjoy a beautiful and clean home, our expert window cleaning services can add the extra charm to ensure an excellent first impression. Freshly washed windows promote the image of you as a person who cares about hygiene and home maintenance. Scientists have proven that people get a first impression in just a few seconds, and dirty windows are what everyone will notice first in your home, and based on that, they may form the wrong impression of you. We will brighten up your home or business at the best price!
Our Window Cleaning Services Will
Our
Window Washing In Johnstown CO

Offers Auto Scheduling All Year Long
If you need help keeping track of your window maintenance schedule, we have you covered with our easy year-round plan. Keep your windows shining all year round with our auto-scheduling service. Our service makes it easy for you to keep your home beautiful and clean. Ask yourself how many times have you tried to remember when was the last time you washed your windows and how much time has passed? This ends here because we will do it for you.

Technicians from our team will come to your home at your preferred interval and safely clean all your windows. It is the most economical and efficient way to keep your windows clean, and thus you can save money because the lifespan of your windows will be much longer. Get rid of this arduous obligation, with our service you won't have to lift a finger – we will keep your home glistening.
How it works:
Use any of our services:
Two separate occasions (2x) in a 12 month period and save 10% off
Three separate occasions (3x) in a 12 month period and save 20% off
Four separate occasions (4x) in a 12 month period and save 25% off
Note: There are no restrictions as to what month you can participate
Real Window Cleaning Reviews!

Window Washing In Johnstown CO
I can not say enough good things about Elite. We have a large home with about 30 windows that were dirty and even had spray paint particles from a sloppy house painter. Elite staff were all incredibly professional, courteous, and did a world class window cleaning job on our windows. We didn't realize just how dirty they were until we had them professionally cleaned. I would recommend Elite to anyone needing this service. A+ company.

Window Washing In Johnstown CO
Thrilled, thrilled, thrilled with Mick and his team. Mick and his team (Andrew and Jason) did a phenomenal job today on cleaning our windows and screens. We were very comfortable having them in our home with my wife and 4 kiddos. They were courteous, professional, and did an excellent window cleaning. We already have them on the calendar to return again! I have NO hesitation in recommending them.

Window Washing In Johnstown CO
The crew was very professional and courteous. We didn't realize how dirty the windows were, until they were clean. The Elite team cleaned those of — even on a difficult 3rd story picture window. We've already schedule a fall window cleaning in October (along with installation of Christmas lights — which they also do a nice job of). Highly recommend Mick McNeill and his Elite Window Cleaning crew.
Why Choose Our
Window Washing In Johnstown CO
When considering hiring a window cleaning service, always inquire and choose the most experienced company. Window washing is a demanding and risky job. Homeowners can be at risk by hiring an inexperienced or uninsured window company. Technicians could fall off a ladder, damage your windows, and even hold you liable since they are on your property. That is why our crew is made up of only experienced professionals who are insured and trained to perform window cleaning in the safest way possible. Guided by the highest industry standards, with the use of proven techniques and the latest equipment, we will exceed all your expectations – we guarantee it! Knowing that you have left your home's exterior cleaning needs to real experts, who will do the job right, without disturbing you or your family, will give you great peace of mind. If you have any questions, please do not hesitate to call us.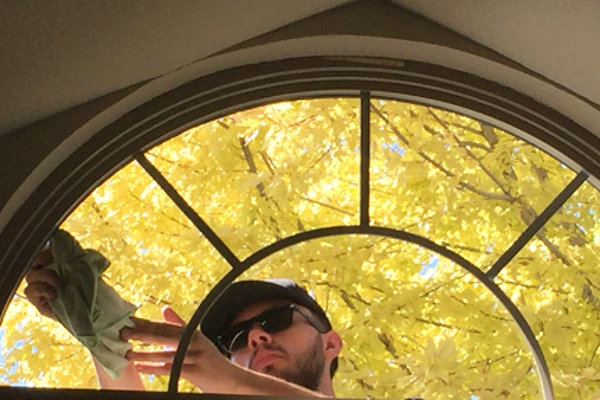 We'll Increase Your Curb Appeal Instantly
Ready To Restore Your Home?